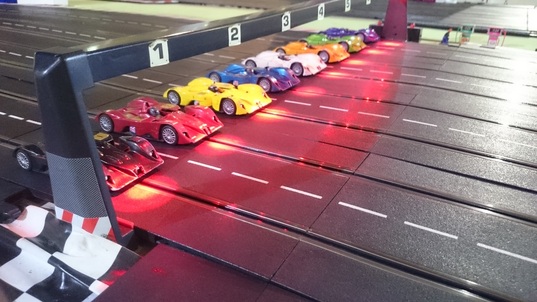 Our vision is to provide exciting, Scalextric type racing for all budding racing drivers!

It's fantastic family fun for males and females for 6th-106th birthday parties & many other types of event for small/medium groups from 8-24 people!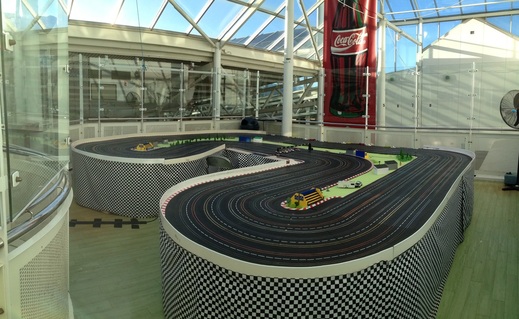 Our challenging, 8-lane Scalextric type track is located at the Guildford Spectrum, Parkway, Guildford, Surrey GU1 1UP
We run pay and race sessions (just turn up) or private sessions may be booked for parties or any other type of function. Please check our opening times page for availability.
To book a party up to 2 months in advance for any age group from a 6th birthday to adults, please contact Guildford Spectrum Customer Services on 01483 443322 (select option 4). Please note that the minimum age to race is
strictly
5.
Due to the popularity of Spectrum Parties, bookings which include catering, may only be made up to 2 calendar months in advance and must be via the Guildford Spectrum.
Should you wish to book a party outside of 2 months, please contact us directly but you cannot later book catering except via the Spectrum which is at the time of booking.
Please note that card payments may only be made through the Guildford Spectrum - direct payments to Pit Slot Racing may only be made by bank transfer or cash.
For any other type of event such as team-building or just a fun night with friends, for the fastest response, please contact Brian via e-mail
scalextric@me.com
.
We will then send you an information e-mail which details pricing etc.
We do have a message line on 020 8868 4478 but we are sorry but this is not checked at weekends as we are running parties or events.
​Alternatively, please use our contact form on the enquiry link at the top.
---